Big gifts aren't just for higher education and healthcare.
Since launching my firm, I have wanted to provide access to my 20-years of expertise in donor development outside of the traditional retainer-based relationship.
VIP DAY

The VIP x ResearchPRO is a fast-track into the science of fundraising that provides clear instructions and actionable takeaways your organization can use to build a multi-million dollar pipeline. These intensives are engaging, concise studies that make philanthropy and professional fundraising accessible and equitable for all.
Who are ResearchPRO VIPs?
Organizations that can no longer rely on a few large grants
Development teams that need prospects for new, increased or transformational gifts
Gift officers with multi-million dollar goals, but few prospects
Development shops building donor pools from scratch
When you learn how to find and qualify donors like a rock star, your organization will have the power to uncover at least $1M in qualified prospects right now.
Yes, your organization
Yes, right now!
Regina is absolutely phenomenal and knowledgeable about everything that is data management, research, and being able to move conversations and prospecting forward.
Christina P.
Book a VIP Day
speaking

Regina is also an award-winning, top rated TEDx speaker, capable of curating an engaging learning opportunity for your group.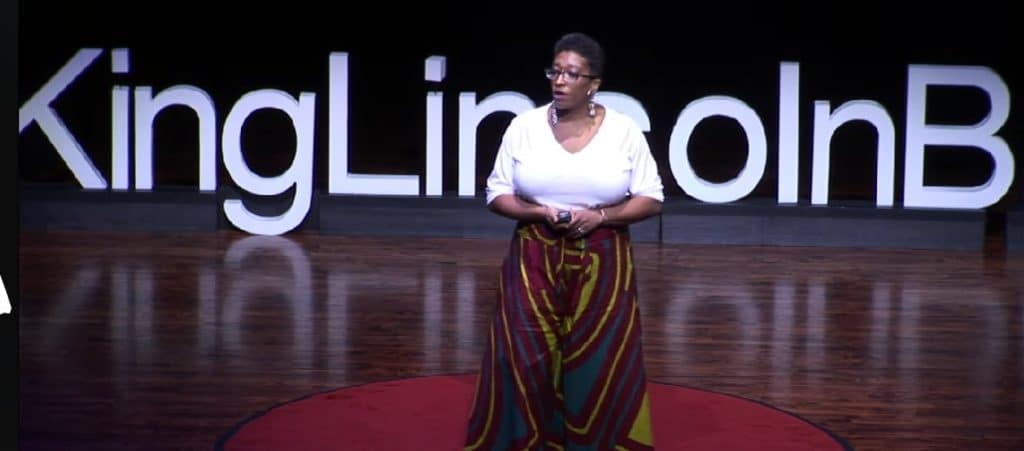 It's a great day when you can leave a presentation and say "I want to be her."
Sierra P.
consulting

ResearchPRO is a premier prospect development company that offers a comprehensive suite of consulting services. Our expertise lies in assisting organizations to identify, assess, and cultivate potential donors or investors, thereby enabling them to meet their funding goals effectively.
Prospect Research
Our data-driven approach allows clients to focus their efforts on the most promising prospects.
Wealth Screening
With advanced analytics and wealth intelligence tools, we identify individuals within your database with the greatest capacity to give.
Strategic Planning

We help you formulate robust fundraising strategies that include realistic targets, planning campaigns, and progress monitoring.
Prospect Management
Get guidance on engagement, cultivation, solicitation, and stewardship processes, ensuring a consistent and effective approach.
Working with ResearchPRO was enlightening. Regina became a part of the team and helped us develop portfolios from scratch. Our prospect strategies and management went from an empty plan to a full fledged process.
Dominique T.
Learn more about Consulting
Prospect development legend Regina Alhassan answers the questions fundraisers ask most about data, research and prospecting. Small shop, large shop or somewhere in between, each webinar offers strategies you can use immediately to cultivate prospects, maximize your donor data, and increase contributed revenue.
Whether you are a fundraising professional, nonprofit leader, or an individual looking to make a difference, get the knowledge and practical insights to leverage your data, enhance your fundraising intelligence, and ultimately increase giving.
Now retired, I still pay attention to all the programs that Association of Fundraising Professionals is offering, but the only ones that I go to are Regina's! She's astonishingly impressive!
Dale A.
Available Webinars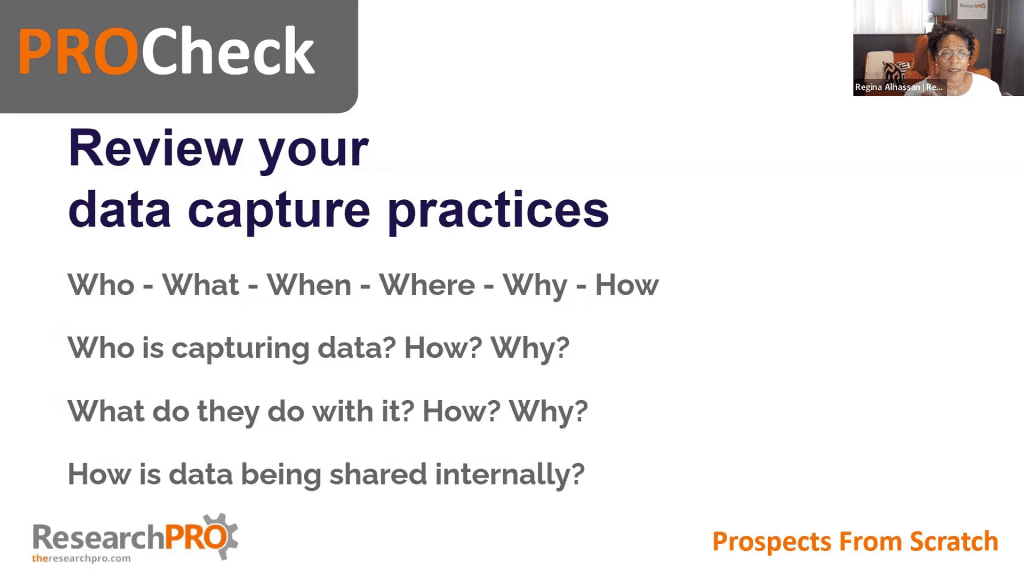 Prospects From Scratch